Before
After
Before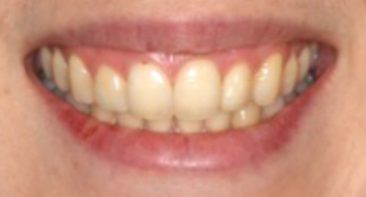 After
Rebecca was concerned about crooked teeth, in particular one upper front tooth which was very twisted.
Our joint decision was to use Invisalign aligners to straighten the top and bottom teeth. Due to her occupation she wanted a discrete brace.
The patient found the service was outstanding and she was really pleased with the results. She is know really confident in her smile.