Before
After
Before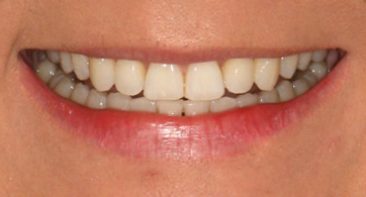 After
Sarah was bothered by her lateral incisors which protruded a lot and always covered up her smile.
We made the joint decision to use Invisalign aligners as the patient was due to get married soon.
She felt the major benefit was she could smile naturally and when she got married she had lots of lovely smiling photos!